Policy is part of federal program designed to improve use of government resources on low-priority cases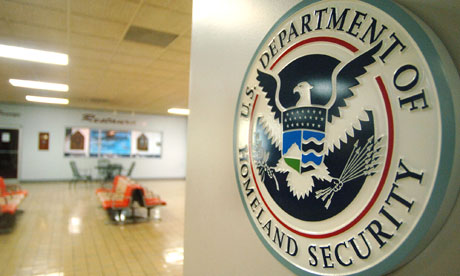 fter pressure from lawmakers, US homeland security officials have reiterated that a foreigner's longstanding same-sex relationship with a US citizen could help stave off the threat of deportation.
Homeland security spokeswoman Marsha Catron said on Friday that binational gay couples are eligible for consideration under a federal program designed to focus government resources away from low priority deportation cases.
But that does not mean the Obama administration will automatically shelve deportation cases or process green card applications involving foreign citizens married to same-sex American partners.
The statement, which builds on comments homeland security officials first made last summer, comes three days after 84 lawmakers demanded the agency put its position in writing to help protect same-sex couples from deportation.
Immigrant advocates welcomed the comments but said a formal policy is still needed.